Sun Valley Tile And Grout Cleaning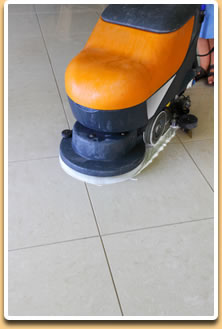 If it's time to get professional tile cleaning, Sun Valley Carpet Cleaning Pros is your best choice. Our local clients love the way we expertly clean and refresh their residential or commercial tiled surfaces and grout lines. Our in house team of cleaning professionals can take the blackest, grimiest looking grout and make it look, feel and smell like it was just installed. Our rates are great and our Sun Valley tile cleaning is easily the best in town. We even show our clients easy ways to longer maintain their clean tile status. This saves you time and money as you can go longer between professional cleanings.
Call Now: (818) 962-8685
Q: It's so hard to clean my tile and grout lines. What am I doing wrong?
A: The problem is not you. Your grout sealant has simply worn off and your porous grout is now absorbing whatever it comes into contact with. Ironically, the more you scrub with harsh detergents, the blacker and smellier your grout actually becomes! Your tile probably still has its original glaze which makes it easy to clean but your unsealed grout has been absorbing mud, dirt, soap scum, detergents, food particles, beer, blood and anything else that spills or falls on it.
Q: What can your Sun Valley tile cleaning experts do to help?
A: That's the great part! Sun Valley Carpet Cleaning Pros gets your tile and grout countertops and flooring showroom clean and bright. We use special cleaning methods, good old "elbow grease", eco-friendly cleansers and state of the art equipment to remove the built up soil and grime on your tiled surfaces. We then re-seal your grout, leaving it easy to clean and maintain for a long time to come. This saves you time and money as you can now go longer between professional cleanings and it makes your efforts at clean up a breeze!
Call Now: (818) 962-8685
Q: I have an older home and my grout is starting to come out in chunks. Can this grout still be cleaned?
A: Our Sun Valley tile cleaning experts will probably just remove the damaged grout, re-grout your lines, clean your tiles, and seal your new grout so that the finished product is a clean, fresh, new tiled surface that is great to look at and easy to clean.
Sun Valley Carpet Cleaning Pros offers expert cleaning and care for all of your residential and commercial stone flooring, walls, entry foyers, floor medallions, counter tops and table tops. We can expertly work with jasper, slate, marble, onyx, limestone, travertine and man-made stone. Our cleaning and care crew is very experienced and well trained so don't hold back – call our office today and get free estimates and additional, helpful information.
Call Now: (818) 962-8685